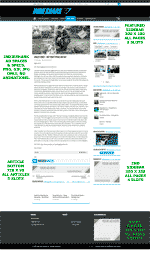 Want to advertise with INDIESHARK? You can now place your display ad directly (pending approval)! Whether for a band or company, we will showcase your brand to artists and industry professionals in the fastest growing independent music magazine.
Click on the thumbnail for spaces & specs, then enter your ad details below. Please keep it clean! We will look it over, then make it live.
All advertisements are subject to our Terms Of Service and Privacy Policy.
Please contact us if you'd like to exclusively sponsor a position.
---