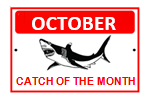 YOU TUBE: https://youtu.be/4PxO_7Dx-Lw
The same no-nonsense verve New York City's The Danbees bring to their songwriting comes across just as vitally in their new single "Down at the Bar". This is a four piece who never pull their punches in this song and change things up from high velocity power chord thrashing into all-out big time rock guitar without blinking a figurative eye and, from the first, guitarist Shane Matthews commands listeners' attention in that department. The rhythm section attack of drummer and band co-founder Wade McManus paired with bassist Sam Enright gives them the necessary ballast to blast listeners off full flight, careening through the song's changes, and emerging exhilarated by the song's conclusion. The production gives McManus' drumming, in particular, a thunderous live quality that sets a tone from the first beat without overwhelming other instruments in the mix.
Mark Slotoroff, the band's lead vocalist and songwriter, throws everything he can muster into making this a memorable blast of rock and roll. His classic rock scream is immediately obvious, but first time listeners to the band will likely be pleasantly astonished at the sheer dexterity in Slotoroff's voice and his ability to elevate already great material to a higher level than ever before. He isn't trying to remake the wheel as either a singer or songwriter, just trying to put himself out and play music he loves, and that singular lack of artifice comes across in the song's lean and not a word wasted lyrical content. It's every bit as focused as the arrangements and playing and, to this ear, helps put the song over the top.
SPOTIFY:
The Danbees aren't really the sort of rock band where the guitar player takes winding, indulgent solos and "Down at the Bar" thankfully continues that tradition. Matthews, however, is an impressive presence on "Down at the Bar" and the production does just as exceptional of a job capturing his sound as it does McManus' aforementioned drumming. There's some punk sound, or spirit if you will, in the way The Danbees approach this track, a sort of unspoken rugged rock fatalism any longtime listeners of the genre will recognize, but splitting hairs about their sound ultimately doesn't matter much.
At the end of the day, The Danbees are a rock band and nothing more, and there's every indication, implied in this song alone, they are more than happy embracing that identity. The song has just the right running time for what we're expecting, as well, while never sounding paint by numbers. Mark Slotoroff and his bandmates are exponentially growing for a band who only debuted in 2014 and the road ahead for them is clearer than ever before with the release of their new single "Down at the Bar".
INSTAGRAM: https://www.instagram.com/thedanbees
Mark Druery