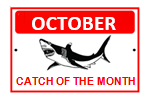 In a gentle but pulsating groove, Ronnue breaks the dam on an ocean of catharsis just waiting to wash over us in his cover of Janet Jackson's "That's the Way Love Goes" this October, the moodiness of the rhythm already making its presence known long before lyrics have even come into the fold. There's no rushing here, no jumping to conclusions, but there is a sense that the pace is about to pick up in just a moment, as though Ronnue is about to suddenly realize the importance of what his statement here is going to be. He's cool, calm and collected with the microphone, and as the harmony begins to unfold, it's obvious that any guard he might have had up in previous recordings is as down as down gets in this all-new release.
FACEBOOK: https://www.facebook.com/ronnue
The music video for "That's the Way Love Goes" and the single itself are virtually the same when it comes to the sonic features – there's just as much of an emphasis on rhythm and tonality over the glitzy polish of a radio-specific R&B song, and no matter how many times I've taken either in, I'm always brought back to Ronnue's voice as the hottest element here. He could rattle off just about any lyrics he wants next to this beat and still sound like a real star, and because it isn't the melodically mundane predictability of the mainstream, we always feel like we're about to experience something fresh in this single unrecognizable – or simply nonexistent – in the original version.
Though I normally wouldn't want as much instrumental interplay as we get from the guitar and the keys in this mix, I think it's an important component of what makes "That's the Way Love Goes" flow as well as it does for Ronnue. Being that he does have the kind of show-stealing voice that makes it hard to appreciate background intricacies with the same degree of zeal one would with a more minimalist-minded singer at the helm of this single, there has to be a reinforced equilibrium when it comes to the levels, the drums and especially the melodic dueling that gives his words a little cushioning. Everything he's doing here has a purpose, and that's what makes me believe in his staying power as we look ahead to the future of indie R&B in the upcoming decade.
I didn't know anything about Ronnue before 2019, when he released the magnetizing Introduction 2 Retro-Funk and it quickly made him the darling of critics in the west coast underground, but in the time that has gone by since my first hearing the album, I don't know if there is another artist in the Seattle scene who has remained as visible as he has within the same circles. This is a volatile time for the music business, but thanks to a reputation for having a strong work ethic and regularly coming up with provocative ways of keeping listeners on their toes, Ronnue – and songs like "That's the Way Love Goes" – is still a shooting star in the making.
Mark Druery